Meet Your Dog Grooming Trainers
Helping aspiring dog groomers launch lucrative careers they're passionate about.
Helping Our Students Achieve Success in the Dog Grooming Business​
Hello, we're The Paw Pad Dog Grooming Academy, and we're here to help aspiring dog groomers get the skills and know-how they need to launch successful careers in dog grooming.
With over 15 years of experience in the dog grooming industry, we know just what it takes to be successful. Our team of fully trained professionals give you the guidance and support you need as you embark on your new adventure.
Whether you're dreaming of a lucrative career in dog grooming or want to give your own pooch some much-deserved pampering, you'll be able to find what you need at The Paw Pad.
From the get-go, you'll feel welcome as our team puts you at ease and answers any questions you may have.. We understand switching jobs or starting a new career is a big decision. After you graduate, we'll still be here to offer you free ongoing support anytime you might need it.
With a less formal approach to our teaching sessions, you'll find the training courses at The Paw Pad fun and enjoyable. But don't worry, despite the relaxed atmosphere, you'll still receive the first-class training you need to practise dog grooming carefully, skilfully, and responsibly. 
From bathing, brushing, and clipping to nail trimming, ear plucking, and handling, you'll be able to do it all by the end of your training. That's not to mention the business tips and advice you'll receive from our team who will guide you on launching and running your own company.
A love for dogs is at the heart of everything we do at The Paw Pad. Our biggest goal is to effectively train new dog groomers to adequately and lovingly care for dogs of all breeds, shapes and sizes.
If you are looking to develop the skills and knowledge needed to be a talented dog groomer, then reach out to The Paw Pad today.
See what our satisfied customers have to say
I took the 2 week dog groomer training course and loved it. A little Yorkshire terrier came to me today and the owner was really happy with her cut. I feel so grateful to the Paw Pad school who have given me this skill. I want to say thank you very much. I have learned so much and love my new career. I had so much fun on the course and sometimes wish I was back there. I miss 70s disco lunch with you ladies! I hope you are well!"
I completed the short dog groomer training course at the grooming school and was very impressed with the standard of teaching and support offered. The learning environment was very pleasant with no pressure with a good variety of doggy models to work with. Amy and Kristy were a pleasure to meet and work with. The standard expected was high and so it should be! The after support has also been excellent, a big thank you to you both and worth every penny. x
Training course, it was totally outstanding!!! From scissoring, to clipping to different breeds, I really can't believe what these lovely ladies have taught me in two weeks. Absolutely fabulous and thank-you for making my dream of grooming dogs come true, Amy and Kristy also included lots of advice and tips on marketing your new venture. I feel totally at ease in my new business. Once again Thank- you from the bottom of my heart for everything, much love
Having dreamt of becoming a dog groomer for years I finally bit the bullet and booked a course at The Paw Pad and I am so very glad that I chose to go there to learn my new craft. I'm not the fastest learner – these ladies deserve a medal for their patience. I learned more than I ever thought I could in ten days and can now confidently groom many dogs thanks to the training I have been given. I want to give my heartfelt thanks to Kristy for my excellent experience. I would recommend anyone who wants to start their own business to come here and learn.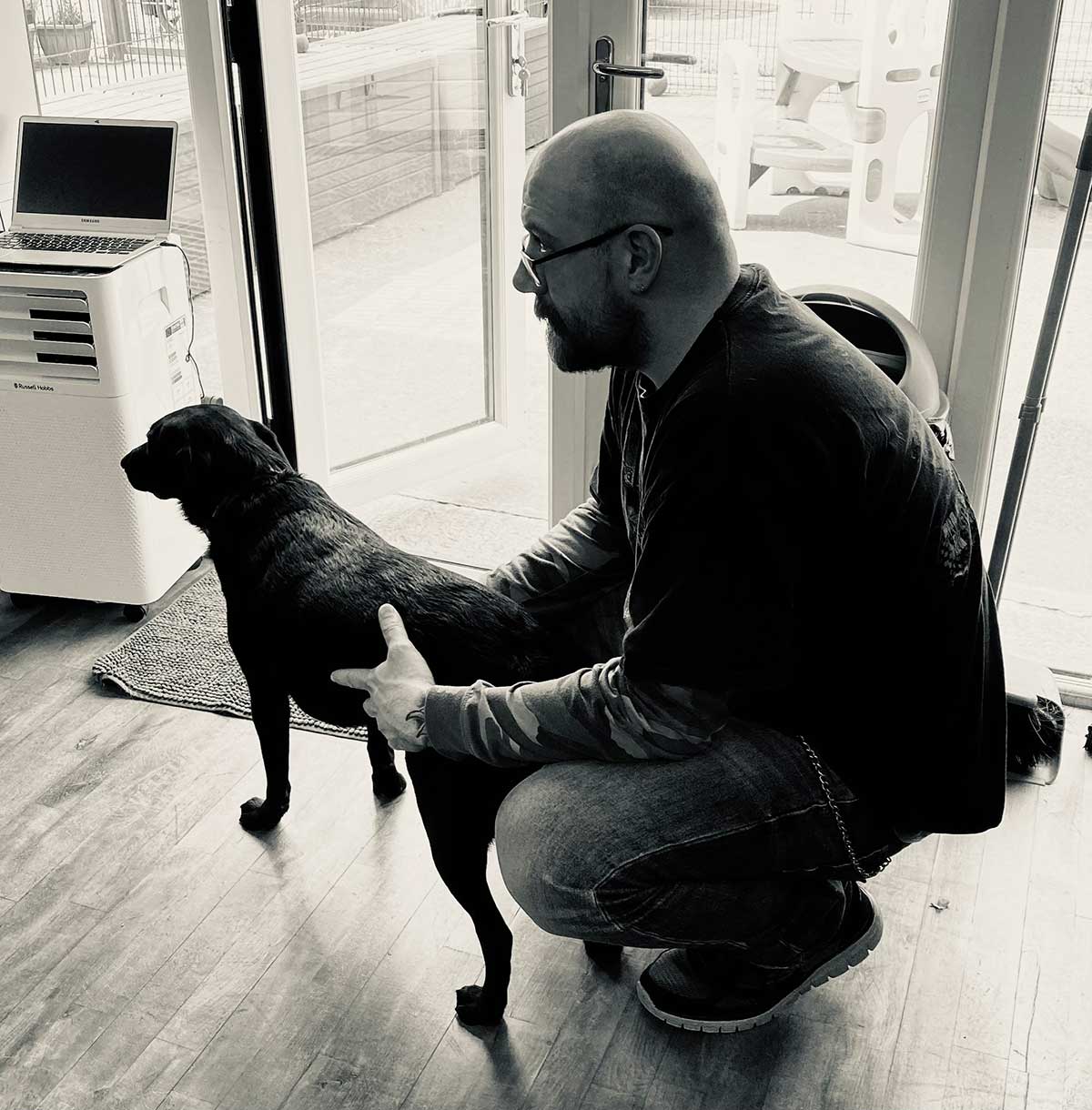 Alistair
Owner of the Paw Pad Dog Grooming Academy
As The Paw Pad's owner and resident dog whisperer, there is yet to be a pooch who doesn't love Alistair.

Alistair is passionate about helping our students learn everything they need to know about launching their careers and setting up their businesses.

Alistair is known for his warm welcomes, making new students feel at ease and ready to take on anything.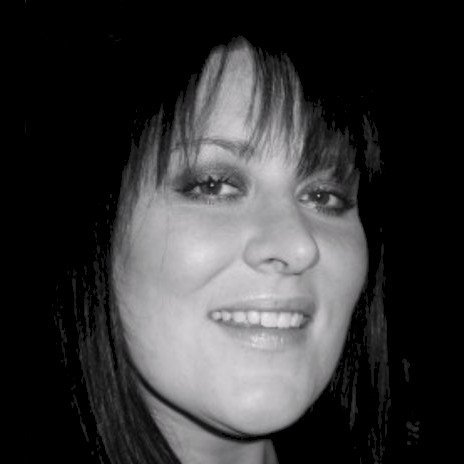 Amy
Founder of the Paw Pad Dog Grooming Academy
Amy is the proud founder of The Paw Pad Dog Grooming Academy.

When Amy took a job at a local dog groomer, she instantly realised she had found her calling and has not looked back since. Amy decided to branch out independently and converted her garage into a dog grooming salon.

After perfecting her skills and establishing herself as a respected dog groomer, Amy decided it was time to pass on her expertise to others, and so The Paw Pad was launched in 2007.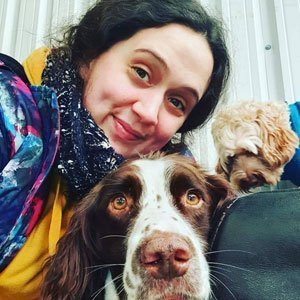 Abi
Dog Groomer Trainer
From a young age, professional dog groomer trainer Abi has been passionate about working with animals.

With a Level 3 degree in Animal Management and a Bachelor of Science in zoology, Abi's knowledge of animals and their behaviours is hard to beat. Since leaving university, Abi has had the chance to work with birds of prey and volunteer for a guinea pig rescue. Now, she has found her ultimate calling as a dog groomer trainer at The Paw Pad.

At the Paw Pad Academy, Abi has the opportunity to share her knowledge and expertise in grooming and animal care with a new wave of aspiring groomers.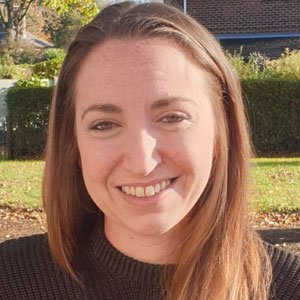 Ali
Dog Groomer Tutor
As a dog groomer tutor at The Paw Pad, Ali is passionate about keeping four-legged customers healthy and looking fabulous, along with helping students on their journeys to becoming professional dog groomers.

Ali uses her skills to aid students on their own journey to doing something they are passionate about.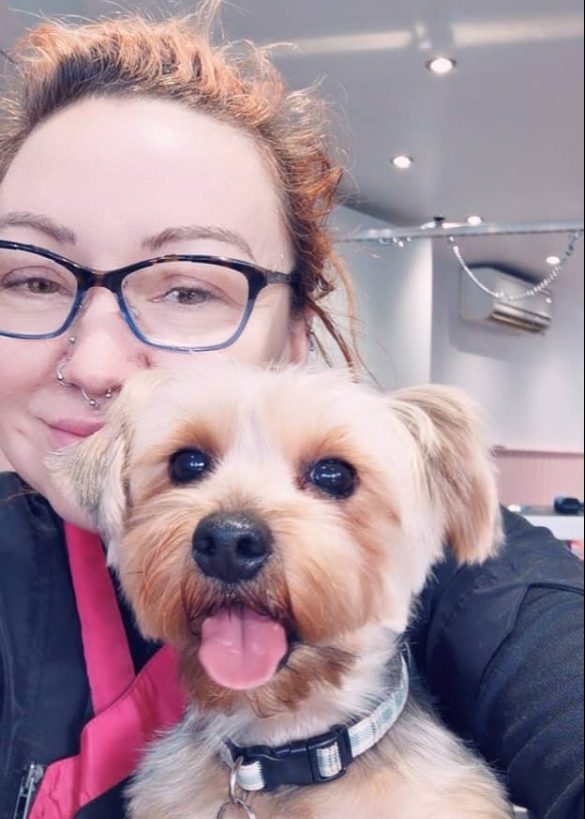 Kerry
Dog Groomer Trainer
Kerry has been obsessed with dogs since she was a young child. She would frequently bring home local strays, to the annoyance of her mum. In fact, she still does this and currently owns five rehomed dogs varying in size and breed. She started her first Saturday job aged 13 brushing floors in a local grooming salon, where she progressed to a dog grooming position, staying at that salon for over a decade. She completed her NVQ in grooming and small animal care & went on to gain certificates in dog behaviour and handling. Over the past 30 years, she has managed a number of successful grooming salons in the industry she loves and finally decided it was time to help the next generation of groomers.